In late 2020, Big Brothers Big Sisters of Orillia and District (BBBSOD) received a $38,500 Resilient Communities Fund grant from the Ontario Trillium Foundation (OTF) to help reimagine and adapt the delivery of its Community-Based and In-School Mentoring programs amidst COVID-19. Thanks to OTF's grant, BBBSOD was able to add another fully- funded Mentoring Coordinator, Lauren Oke, to its team for the duration of six months. Lauren has specialized in virtual program development and delivery.
"This funding has allowed Big Brothers Big Sisters Orillia to hire at a pivotal time, and the impact as they innovate to provide virtual support to our children and youth will be evident," said Jill Dunlop, MPP for Simcoe North.  "The addition of Lauren to the team will assist to enhance the mentorship program to ensure our children and youth continue to receive the most efficient and effective support in order to set them up for success now and throughout their lifetime."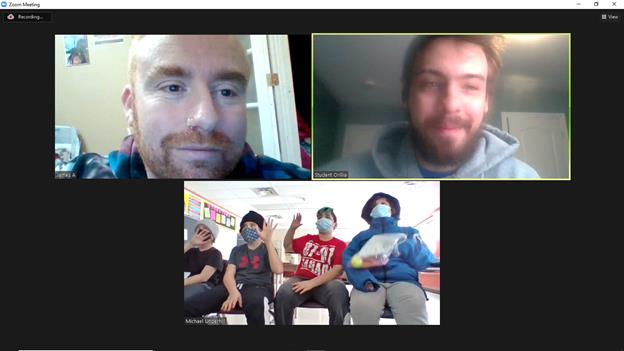 In September 2020, BBBSOD was facing challenges with regard to staffing. It was equipped with just one Mentoring Coordinator who was managing their matches, placement students, and trying to develop new programs.
"Mentorship is our passion," said Miranda Chaffey, Executive Director. "Not only for our In-School and Community-Based Matches, but also for our placement students. If one thing has been made clear to me throughout the pandemic, it's that children and youth are the most resilient among us. This grant allowed us to provide them the support they need through this time."
In only three short months, BBBSOD has successfully moved all programming to a virtual format, including the supervision of their placement students.
"The focus of my role, with the help of our placement students, was to create manuals and practices for virtual programming that will be sustainable over time, and can be adjusted as we proceed to monitor matches," said Lauren Oke, Mentoring Coordinator. "Working with the matches has shown me just how possible it is to foster an amazing mentoring relationship virtually, the connection and support is still there, and that is what's most important to us."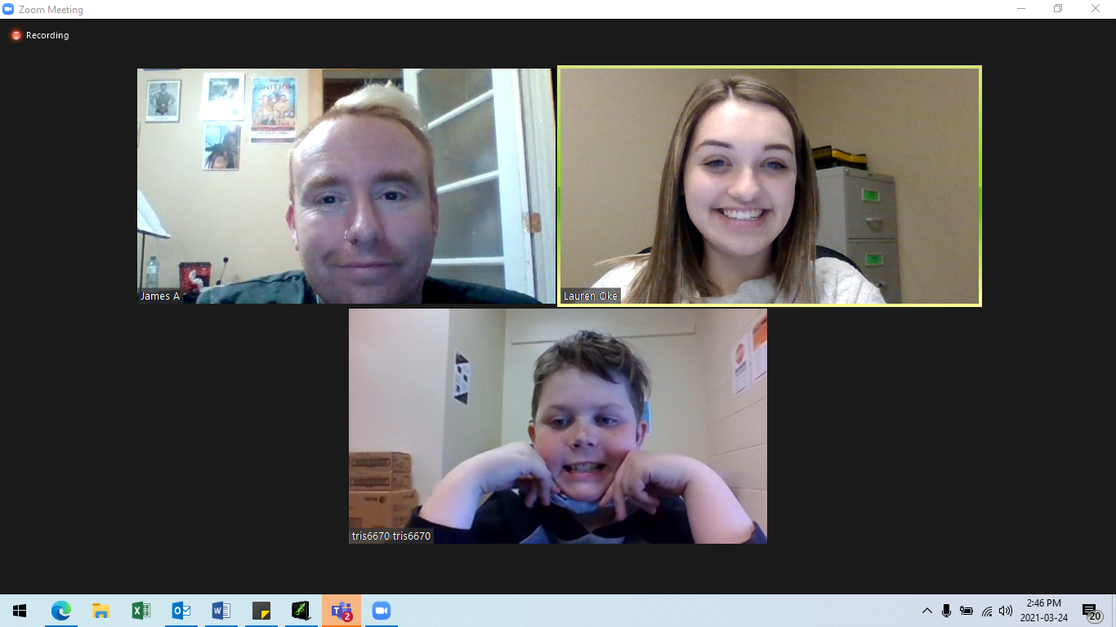 BBBSOD provides free direct service to children and youth who are seeking a positive mentoring relationship. If you are interested in learning more about BBBSOD's programming, please contact lauren.oke@bigbrothtersbigsisters.ca
OTF introduced the one-time Resilient Communities Fund to help nonprofits recover and rebuild due to the impacts of the pandemic and to continue meeting the needs of their communities. The Ontario Trillium Foundation is an agency of the Government of Ontario, and one of Canada's leading granting foundations. OTF awarded $115 million to 644 projects last year to build healthy and vibrant communities in Ontario.